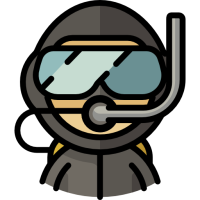 Book your dive!
From beginners to masters, we have everything you need to start diving!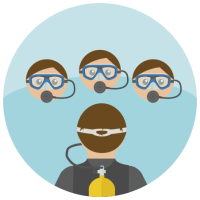 About us
Find out about us and our team!
Repair & Services
Our service team is ready to help with all your diving equipment needs!
Blue Thunder Diving Center Ltd was established in 1990, dedicated to people that have a passion for scuba diving as well as other water activities. At Blue Thunder Diving we offer a broad variety of equipment that are essential to any diver, and we are the official distributors of the Italian brand Seac Sub, the German Brand Polaris, the French brand Imersion and the Polish Brand Tec Line. 
We are also the official resellers of the brands: GoPro, Amphibious Outfitters and GoXtreme.
Furthermore, Blue Thunder Diving Center runs a Diving School named Pro Dive, certified by NAUI , offering a wide variety of diving courses. These courses are conducted under the instructions of NAUI Standards and are suitable for people with no previous experience in recreational diving to people who are looking for a more advanced or technical insight in the field.